About
Bloomfield Dental
Dentist in Pittsburgh, PA
Dr. Dana Monahan, DDS
Dentist
As a native of Jefferson Hills, PA, Dr. Dana Monahan attended Washington and Jefferson College in Washington, PA where she received a Bachelor of Arts in Biology. She then dedicated her time to research at the University of Pittsburgh, focusing on lupus and heart failure. Her passion for dentistry led Dr. Monahan to continue her education at West Virginia University School of Dentistry, where she earned her Doctorate of Dental Surgery Degree.
Dr. Monahan has a strong passion for dentistry as it gives her a chance to educate her community about the importance of oral health. She completed a Mission of Mercy Project and has participated in Give Kids a Smile Day and the Health Right Dental Clinic in West Virginia, providing access to care to underserved people.
Dr. Monahan holds memberships with the American Dental Association, American Dental Political Action Committee, Pennsylvania Dental Association, the Dental Society of Western Pennsylvania, Pittsburgh Dental Network and the Seattle Study Club. In addition, Dr. Monahan has been named one of Pittsburgh's Top Dentist by Pittsburgh Magazine. Top Dentist rankings are based on an exhaustive peer-review survey in which dental professionals throughout the Pittsburgh area cast votes on the abilities of other dentists and specialists.
During her free time, Dr. Monahan enjoys volunteering in her community and spending time with her family. They enjoy exploring the outdoors and cheering on her Pittsburgh sports teams. She also enjoys volleyball, skiing, water sports and reading. Dr. Monahan resides in Peter's Township with her husband, Ryan, and their two children, Jackson and Rylee.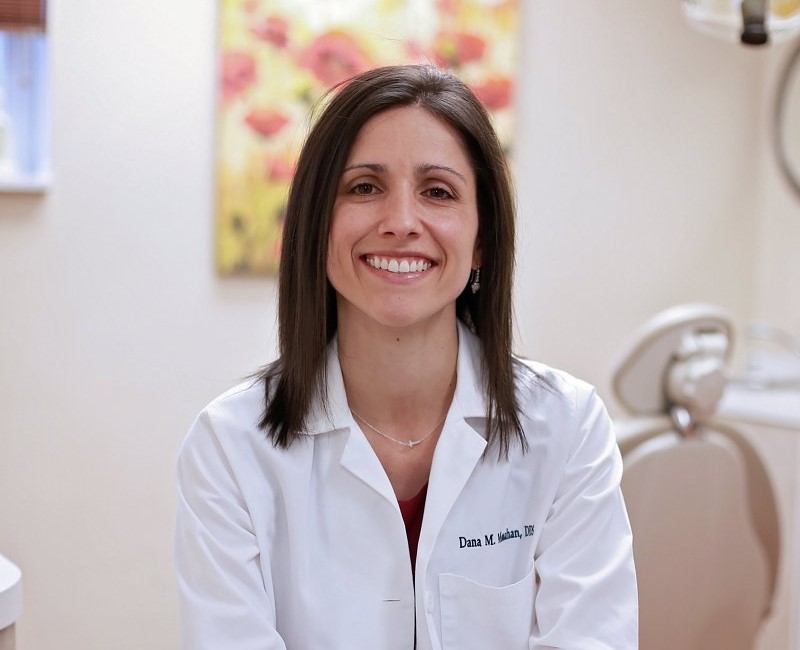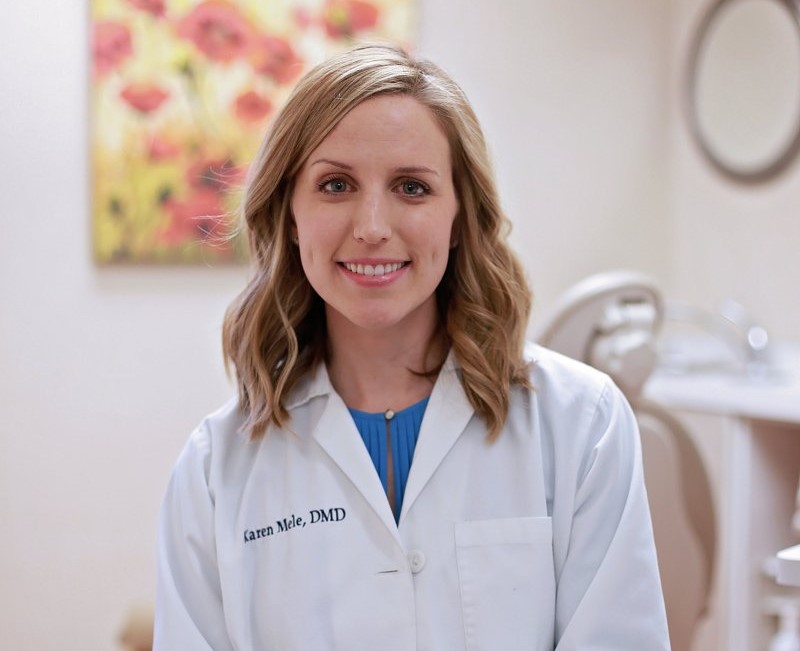 Dr. Karen M. Mele
Dentist
Dr. Karen M. Mele was born and raised in Queensbury, NY, in the foothills of the Adirondack Mountains. She attended the University of Delaware, where she received a Bachelor of Science in Biochemistry. Dr. Mele then followed her passion for dentistry and received her DMD from the Boston University School of Dental Medicine. After Boston, Dr. Mele moved to Gainesville, FL to continue her education with a fellowship in Prosthodontics at the University of Florida College of Dentistry.
With a true dedication to her community's oral health, Dr. Mele strives to care for you as if you were family. It is the ever-changing technology, artistic factor and daily challenges that drive Dr. Mele's passion. She has completed dental mission trips to bring care to underserved areas of Panama. She has also volunteered with the Special Olympics Special Smiles. Dr. Mele is committed to continuing her education and training in dentistry as a member of the American Dental Association, Pennsylvania Dental Association, the Dental Society of Western Pennsylvania, as well as numerous study groups.
In her free time, Dr. Mele can be found spending time with her husband, Nick, and their dog Izzy. She loves to run, work out, and hike – anything outdoors is where she is happiest. In addition, she loves to bake and practice her culinary skills.
Erin Pawlos
Office Manager
Erin joined the Bloomfield Dental Team in 2016. She has over 19 years of experience in the dental field. Beginning as a dental assistant, Erin has achieved a very knowledgeable background in patient care. Ensuring every visit you have at Bloomfield Dental is comfortable and convenient is her specialty. Erin will gladly assist you with any financial arrangements or insurance questions during your visit. Her goal is building relationships to provide you with a happy experience while at our office.
In her spare time, Erin values spending time with her two nephews, her family, and her puppy, Rocco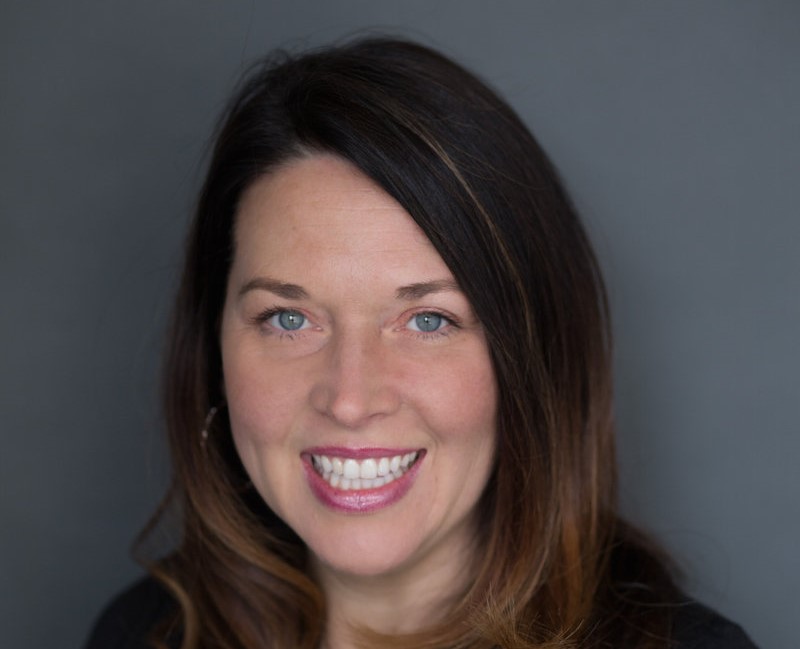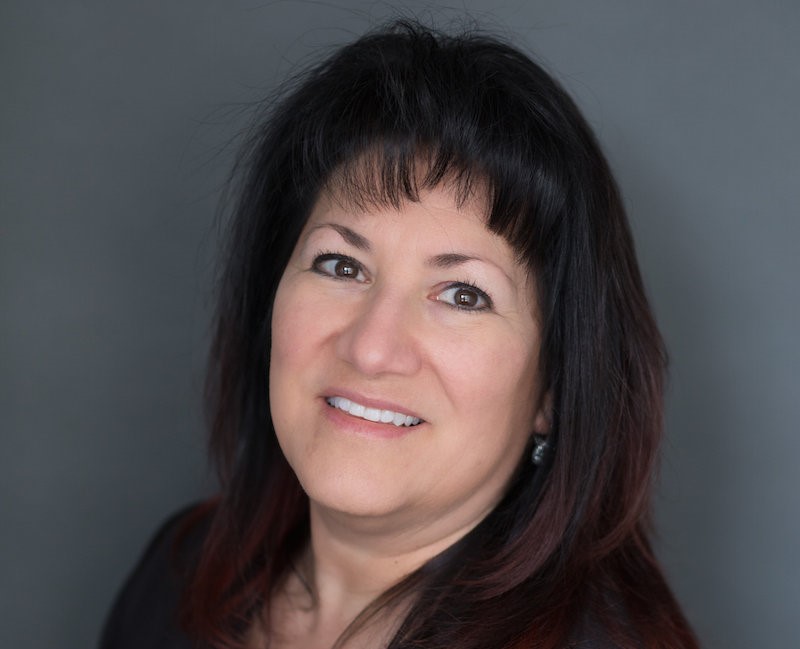 Louise Maotek
Dental Hygienist
Louise joined Bloomfield Dental in 2013, bringing with her 32 years of dental experience. She is a graduate from the University of Pittsburgh, School of Dental Hygiene with certifications in Hygiene, Assisting, and local Anesthesia. While attending the University of Pittsburgh, Louise received the Hu-Friedy Golden Scaler Award for outstanding clinical skills.
Getting the chance to meet you during your visit is by far her favorite part of the job. Louise enjoys helping you achieve optimal oral health and educating you on how it links to your overall health.
She and her husband Dan have two children. In her free time, Louise enjoys spending time with family, traveling to the Outer Banks, and gardening.
Toni Mortimore
Patient Care Coordinator / Dental Assistant
With two decades of total dental field experience, Toni joined our team in June 2020, and she's been working hard to keep patients smiling ever since. She studied dental assisting at the Community College of Allegheny County, and she maintains certification in CPR and radiology. Toni has also completed advanced training in dental assisting during the dental implant process and for Invisalign orthodontics. A native of Pittsburgh, Toni, and her significant other, Jason, are the proud parents of one daughter, Jada, and a son, Anthony. She enjoys running her kids around town to all of their sporting events and spending time with friends and family.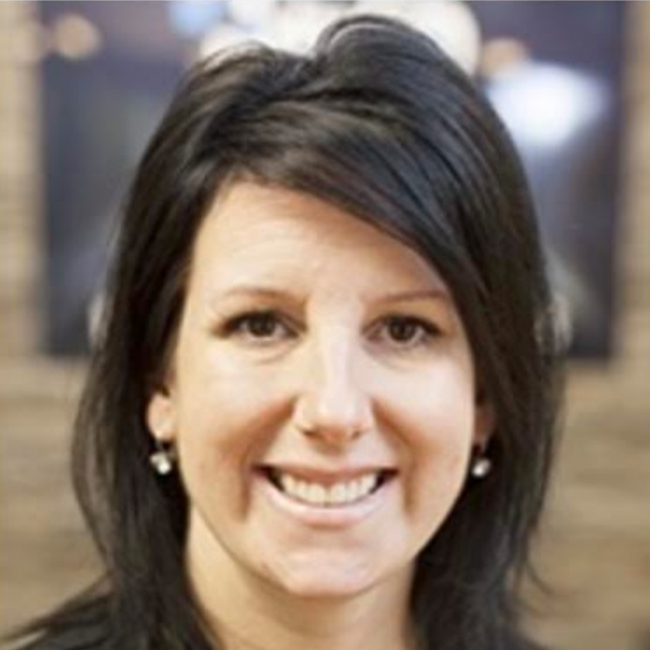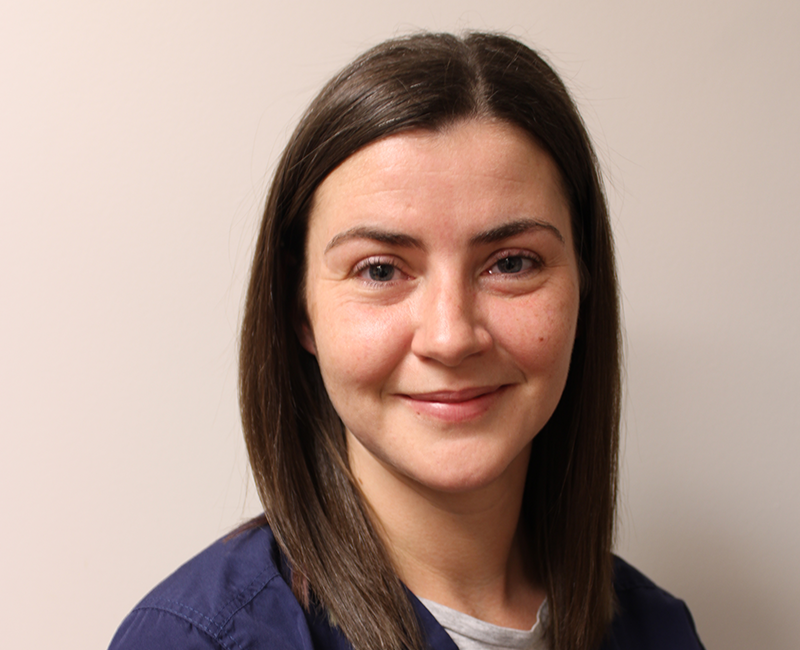 Mindy Schlemmer
Dental Assistant
Mindy began her dental career almost twenty years ago. Her experience consists of both administrative duties as well as clinical duties, including being an expanded functions dental assistant for many years. She took a short break from the dental field to raise her children, but is eager to begin again and stay up to date with the technology of the field and assist with patient care. Her career in general dentistry has educated her well, and she is a great source of information whenever patients have questions about treatment.
Outside of the office, Mindy is a mother of two boys; they are 11 and 9. They keep her quite busy with extracurricular activities. Additionally, she is planning a wedding with her fiance, Randy, and they have a 1-year English Bulldog named Kylo. She and her family reside in Butler, PA.
Kate Snyder
Dental Hygienist
Kate joined the Bloomfield Dental team in 2020. She graduated from the University of Pittsburgh in 2017 earning her Bachelor's Degree in Dental Hygiene. While at Pitt, she was licensed in local anesthesia and awarded the Western Pennsylvania Dental Hygienists' Association Outstanding Student Award for her academic and clinical excellence.
Kate has enjoyed volunteering with Mission of Mercy of Pittsburgh for the past 2 years and is eager to continue to serve her community at future volunteer opportunities.
In her spare time, Kate enjoys being outdoors with her family and chocolate lab, Lucy, at their camp in Tionesta. She loves to spend her summer days kayaking and fishing.